Community, Fitness, & Self Development
Community, Fitness, & Self Development
Community, Fitness, & Self Development
The Development Society
Built on the ethos of creating a callused mind and a stoic approach to the difficult situations in life. The pursuit of excellence is never-ending. If you want to get better alongside likeminded people, you're in the right place.
In short, DEVSOC is a community that values fitness and self development as a means to improve.
We do THREE things: 1. Community 2. Fitness 3. Self-Development
Sign up to the Daily Waves Newsletter for daily motivational content.
(SHIPPING UPDATE: ALL ORDERS ARE NOW SENT EVERY FRIDAY)
What We Stand For
1% Daily Marginal Gains: Every. Single. Day.
Get Humbled: Phys so hard, you're truly humbled afterward.
Be Proactive: Ain't no time like the present. Harden your body and mind today, whilst you can.
Be A Stoic: If you don't know what Stoicism is, we'll teach you.
Be An Enabler: Don't be a disabler.
Stay Humble: Treat all as equals. Have time for everyone, especially when they can't help you.
No Buy-In: That's not what we're about. Stay, get involved, and embrace the community without pressure to buy, subscribe, or do anything you don't want to. Just ride the wave.
The Journey Is Long: Fuck, it's a long one. Let's ride it together. We got this.
Stay Wavy: Don't take it too seriously. It's all a game; play it well.
- Team DEVSOC
Further Reading
Community
We believe we're better together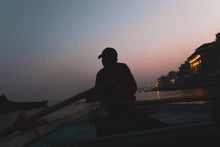 Fitness
We believe moving is winning
Daily movement. There's a lot to be said on the matter. Put simply, our philosophy is to move daily. Turn yourself into the person the child version of you is proud of. It starts with small wins that accumulate into big wins. Our infamous Longum Iter Est Challenges get you moving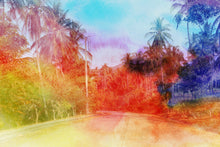 Self Development
We believe in "prehab" of the mind
A callused mind creates a callused character. When the going is easy is when we need to do the most work on ourselves. You shouldn't wait for a crisis to start thinking about your mental health. To further "Self Dev", our Devleopment Diary is a great place to start
Great organisation, doing good in the world. Fast dispatch, clear and regular communication and always happy to answer questions.
C. Rad
Excellent from start to finish with minimum fuss. Easy to order and the guys are always there should there be any problems.
James A
Great merch, insightful content on the site, shirts have increased my gains.
Talm Cruise
Solid team, mindset and view. If you get fortunate enough to be apart of the limited batches, feel lucky. But don't get it wrong, you've got a question, held to a higher standard, or need a reminder to be better, they'll post a reminder, show you that high standard, and humble enough to give you an answer to help your growth. Tribe and Philosophy.
P. B.
Like most people, 2020 has been a dumpster fire. I've struggled with my own mentality and mental health for a few years before this but not even halfway in, the camels back was broken. DEVSOC was a group I'd followed ages back but call it fate or a coincidence, when I decided I needed to turn things around and help myself become better, these guys had me covered. Their Instagram is full of the kind of positive motivation with betterment at its core that you almost never see other companies go for, at least for free.
S & D